Junior Contributor
Regular Member
Joined

Jun 3, 2022
Threads

12
Post Replies

61
Status

away
Last seen
READ FULL THREAD!!!!
1. ALPHABAY WORKS WITH FBI & CIA

​
2. ASAP MARKET WORKS WITH CIA

​
3. ARCHETYP MARKET WORKS WITH GERMAN LAW ENFORCEMENT

​
4. INCOGNITO MARKET WORKS WITH CIA

​
5. BOHEMIA MARKET WORKS WITH INDONESIAN AUTHORITIES!!!!

​
hello everyone we created this post because we are serious sellers in the market and we called ourselves on alphabay mrjok00 because the name MrSoSa had already been used !
I want to tell you about our experience and what happened, when we entered alphabay we made a nice record of 210 welded in a short time with the votes of 94% positive .. the customers came back happy and and we were happy too.
on the day Jul 10 and happened that 4 customers write to me that they can no longer see our lists and that they wanted to buy ... then we go to the lists and notice that all the lists were suppressed without any warning .

to open a ticket to ask for information and why after a few days thecrytp or TheCypriot replies to me I do not remember qull bad nickname .. saying our guides were not good.. then we view that no customer gave problems and that indeed the customers were happy we already smelled
then we decided to investigate with our team , we said that the lists were good , then they closed the ticket saying that I had to contact the moderator .

while we noticed that the positive feeds released by our customers were suddenly deleting from 94% to 90% we made the screen of the votes and the amount of votes in the 90% .hence the first screen
.
from here comes in social engineering
to create a situation to prove what we were saying and that they manipulate the market
.


we then sent a message with such importance writing that we loved alphabay and wanted to improve and if they could please reactivate our lists
(Note: of course after seeing the market manipulation we realized that we will no longer be part of the market)

so as to create a great importance and power that they already possess by showing that they were the strongest, big and powerful and we of the miserable little sellers, we asked them if they could reactivate the lists and to tell us what lists guides they did not like ...
the moderator falling into the trap to delete even more feeds because we were too good to create a situation of this type and to decide their interests .


then TheCypriot to delete other feedback
yes just so it falls into the trap demonstrating its great power still leaves us in suspension with the money blocked the lists that we could not delete and we lower the feed to 85% deleting even more feedback



below you have the link proof that I insert here to show you that the market makes manipulations of the market and the total conversation with the market
LINK :

now I'll explain why the market works for the CIA, FBI.
I list the why it is easy and very likely that they are blue hats (FBI, CIA)
we carried out investigations in this regard where there were other very experienced sellers with the same problem, the market had done this because it was not possible that a seller could provide so much great information not to mention that each customer brought more and more money .. so this situation was created by agents who didn't want anyone to card and use our accounts and cards because they knew they would make a mess with their operation.
the market was created by an agent with the collaboration of the old moderators caught in the black market in alphabay many years ago .


there are many cases of sellers and buyers discovered on alphabay 87% more than other markets!! here I list one of the news where a seller of documents has been found !
LINK: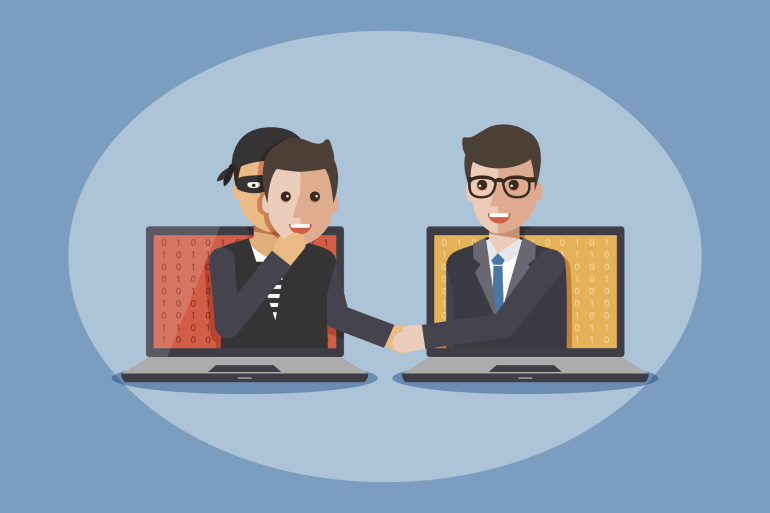 ATLANTA – Slava Dmitriev has been sentenced for access device fraud in connection with his possession and sale of over seventeen hundred stolen identities

www.darknetstats.com
if you do some research you will find many more! especially buyers where they find themselves caught because they did not use the normal GPA but the automatic one! ,
this market is manipulating everything for one purpose to destroy black markets there has been a great progress of DDoS attacks in rival markets !

because they want to bring many more customers to destroy the best sellers this and only the work of a blue hat who works to save his ass from jail do not enter this market soon will also be banned by Dread and other places that are understanding the gravity .. that block us who have been working since 2014 and sedating bases on Jokerstash .. after in 2019 we moved here in the dark makes us understand that and this is the truth the market wants to ruin your life!
===========================
Trust me!
below instead I list the proof of the last market where we did in 8 months of work 1.9 BTC and 18 XMR 3781 SALES in World Market
this screen we had done to talk that we had a scammer customer who on 5 orders had opened 5 disputes with requests for the documents we sold obtained through SQL attacks
of course you also see the amount of BTC and XMR earned on World Market to show you that we are very good as sellers and that happy customers always come back
LINK:
request :
we request us and ban this site for market manipulation ! and to wait until soon you will find out that this market works with the blue hat be on guard withdraw the money and do not enter anymore !